Analytics-as-a-Service
Prototype for the analysis of municipal data for parking space management
Project duration: Since April 2021

Contact person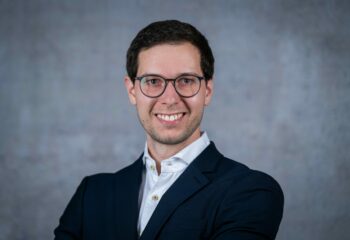 Marvin Stölzle
E-Mail: marvin.stoelzle [at]
iao.fraunhofer.de
Phone: +49 711 970-5257
Data is an important resource for mobility and municipal parking management of the future. Many cities and municipalities already have a wide range of data at their disposal, but these are usually not considered in an integrated way. Municipalities are increasingly asking themselves how they can better use their data for parking management and traffic control. However, public administrations often lack the necessary human and infrastructural resources to implement their own data analyses, forecasts and models.
For this reason, Fraunhofer IAO is developing a prototype for a cloud service that provides municipal stakeholders with relevant information for the control and management of parking space, visualises (mobility) data in an appealing way and offers analysis options that also enable integrated investigations and an intersection of data. The data basis is both data provided by the municipal actors and publicly available data.
The aim is to show municipal stakeholders the added value and potential uses of their data and to enable them to carry out their own evaluations.
Within the framework of service development, an agile, user-centred approach is pursued. The interdisciplinary development team of the Fraunhofer IAO is applying a two-stage procedure: In a first step, personas are created for offices in the municipal administrations for which the use of such a cloud service could be interesting. User needs are identified and functional and system requirements are derived from them. Parallel to this, an IT architecture will be developed.
The second step provides for the development and testing of the prototype. In accordance with the Scrum method, tasks and responsibilities for the development of individual modules are defined in a backlog, which are then programmed, tested and further developed in sprints. The innovation process is also accompanied by experts from municipal administrations, politics, parking operators, technology providers and data specialists who provide feedback on the modules and act as test users.
The cloud service will also be used at the Bildungscampus to analyse the parking behaviour and parking space requirements of campus stakeholders. In addition to looking at the occupancy data of the campus car parks, other municipal data of the city of Heilbronn (e.g., public transport data, weather data, occupancy of public car parks, etc.) will be used in the future to increase the significance of the results.
Depending on the needs of the users, the functional scope of the cloud service can be flexibly adapted and expanded. In addition, the IT infrastructures that have been set up can be used as a basis for developing further cloud services for the analysis of (municipal) data in other fields of application of services of general interest (e.g., in green maintenance or waste management).
Other fields of application
mobility and traffic control
municipal green maintenance
municipal waste management
Impressions of the project